With stamp duty rates skyrocketing and adding a hefty chunk to the cost of moving, it makes sense to add square footage to your existing space, rather than incurring the pain and cost of moving home.
The SDA Build London team have worked on several projects in the last decade, with a mandate to increase the living space within an existing home. We'd thought we'd share some of these ideas with you.
1. Go down, down, down…
Have you thought about a basement conversion? Imagine the space you could add to your home. If you don't have the space to extend your space outwards or sideways; perhaps your home is in a busy city centre, adding a living area below your existing property, probably the entire expanse of your ground floor can not only give you the space you need, but add value to your property. Basements are a speciality with the SDA Build team.
Of course, you will need the necessary planning applications and architectural drawings, but that's a small price to pay.
2. Upwards and onwards…
Or think about doing a loft conversion. Loft conversions usually don't require planning permission and come under the permitted development remit, but please don't take our word for it, check with your local council. Loft conversions are ideal if you want additional bedrooms or an office space, tucked away upstairs, undisturbed. Like basements, loft conversions also add value to your home.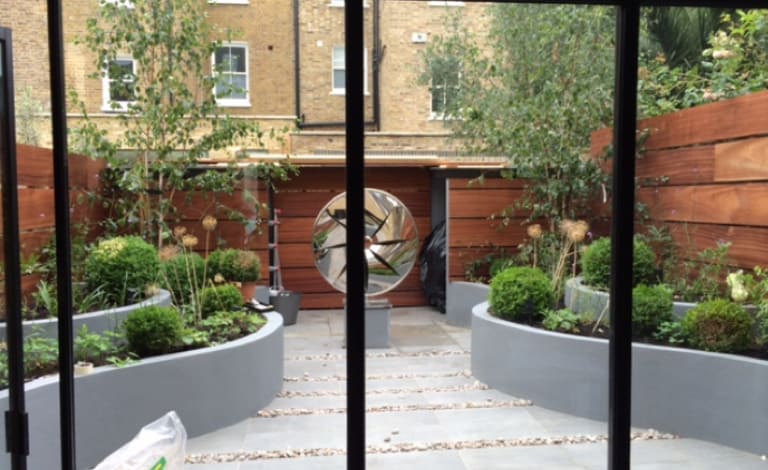 3. Extend into your garden or to the side…
Whilst you may not want to compromise on the size of your garden, extending out is a clever way of increasing the space in your home. We've worked on several projects where our clients have used their extensions to build new kitchens, home offices and family & TV rooms. Again, extensions add value to a home, but you will need planning permission and architect and structural drawings.
4. Corridors with a purpose…
Not everyone can build basements or lofts or extensions. No matter. Consider using hallways and corridors as spaces of purpose. You can install a workspace, shoe storage, shelving or even a piano to free up floor space in other areas of the house. Try and involve an interior designer to help with the planning. You don't want to clutter the areas but find creative ways to use the space effectively.
5. Furniture shuffle…
Sometimes it's as simple as rearranging your furniture. Move a sofa here, move a table there, add a shelf on this wall, move your television on to that wall, and there you have it, a whole new space. Moving a bed from the left wall to the right wall or even moving a radiator to another wall could add a whole new dimension to a room. Draw out your rooms with its current furniture positions and play around with moving them to visualise different permutations and combinations.
6. Small wonders…
We could go on… but you probably don't have the time for it. For some quick wins with space think about
Bespoke storage – a great way to hide clutter and have a place for everything.
Sliding doors – opens up areas that would have otherwise been blocked by open doors.
Glass walls – give a room a sense of space and light. They are much thinner than brick walls, giving you extra square footage.
DECLUTTER… if you haven't used it for six months, get rid of it. Decluttering is one of the most undervalued and underestimated methods of creating space.
The SDA Build London look forward to hearing from you. Give us a call on 020 8191 7595 or email us if you need any help with ideas of how to add space to your home. And remember, we will give you a FREE no obligation quote.