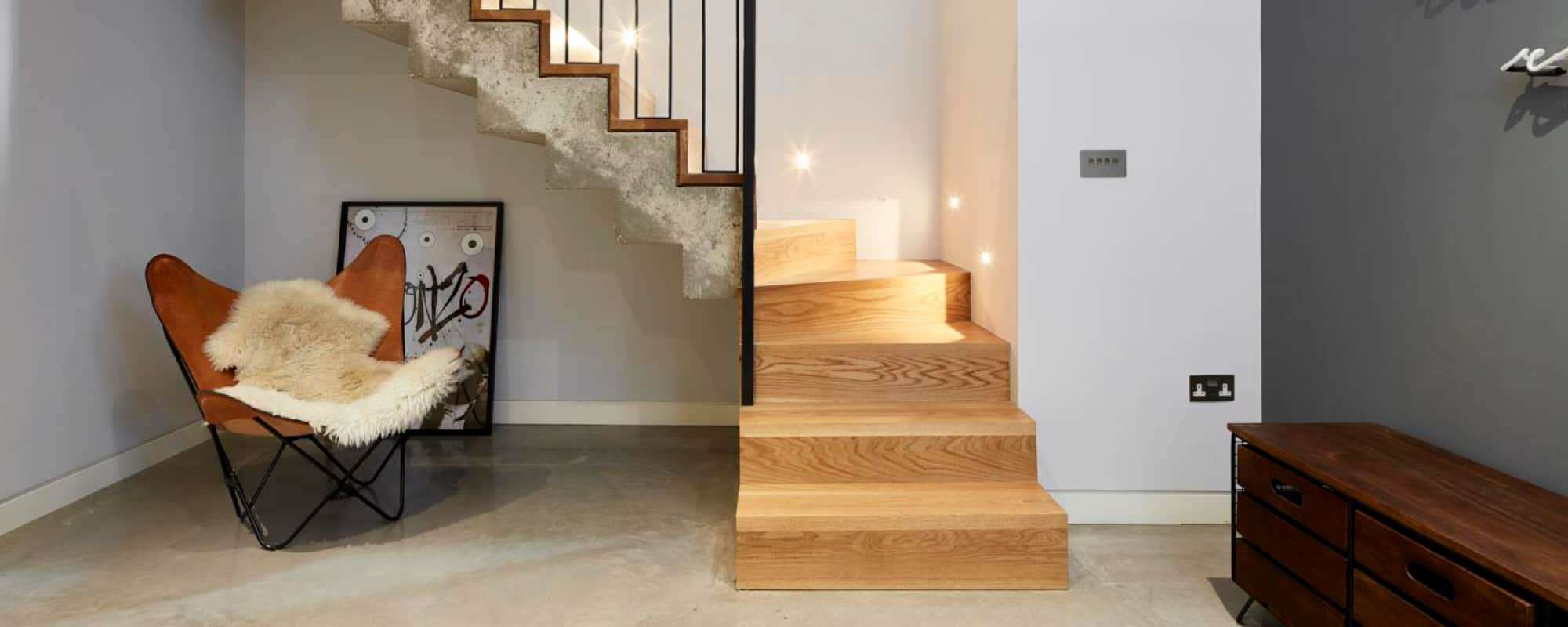 Trinity Road | Wandsworth
Brief
New owners in need of a more spacious house. Full basement implementation, rear extension, small internal courtyard, cinema room, bar area, gym, utility room.
Build Duration: 60 weeks
Design: Ade Architecture Ltd
Solutions
We dug out the basement, which extended the full width and length of the property. Added in an internal lightwell and several rooms to the basement including a cinema and gym. We also built a rear extension with sliding glass doors and floor to ceiling windows, a polished concrete floor was added and a new master bedroom with dressing room and ensuite. All remaining bedrooms were also refurbished.
Results
A stunning and spacious property, boosting private cinema and gym in the basement with an internal lightwell to flood the new rooms with light. All finished to a high spec.
Finishing Touches
A clever use of natural light in the basement and extension transforms this now spacious property into a stunning new home for its owners.
I was the project architect for a fantastic house build with SDA. The whole team worked hard to make sure the project was executed perfectly, and the finish is superb.I highly recommend SDA, with Sammy at the helm, and Dumitru on site, to anyone looking to create a very special house, without putting up with the usual contractor problems. They kept the site tidy, safe, well organised, and worked tirelessly. From a professional point of view, the valuations were spot on, with SDA showing honesty and integrity in their calculations of the value of work done.I know that when Sammy calls me, it's a project I want to be involved in.
Sammy and his team completed a total demolition and rebuild job for us. Sammy is highly experienced and was very committed to delivering a quality product. His team produced a great finish and everyone at SDA was very polite and courteous which was great as we were living in the house at the end with two small children. I would happily recommend Sammy as someone who takes pride in his work and has the skill and experience to deliver. 
I have worked with Sammy and his team on 2 projects i.e. one in London (a couple of years previously) and the other in the Oxfordshire, the 2nd project bigger than the first. He and the team, delivered within the agreed budget, and in the time-line proposed, and moreover to the highest of standards.He works seamlessly with architects, lighting companies, and garden designers, ensuring a well driven project.