One of the benefits of a basement conversion – aside from adding an entire new floor to your home of course – is that it suddenly makes the rest of your home…  A bit roomier. The SDA Build London team have worked on some stunning basement conversions, but in this article we're going to switch focus on the rest of the home — and what some of our clients dreamt up with all the newly available space they found themselves with!
The supreme master bedroom to rule all bedrooms
Undoubtedly top of most basement converters agendas is to free up the top floor of their home and transform it into a "supreme master bedroom". These open planned living spaces combine a master bedroom with an en-suite luxury bathroom (more akin to a spa!), walk-in wardrobe and even a private seating area. The result? The ultimate private abode to unwind and relax in.
The kitchen to die for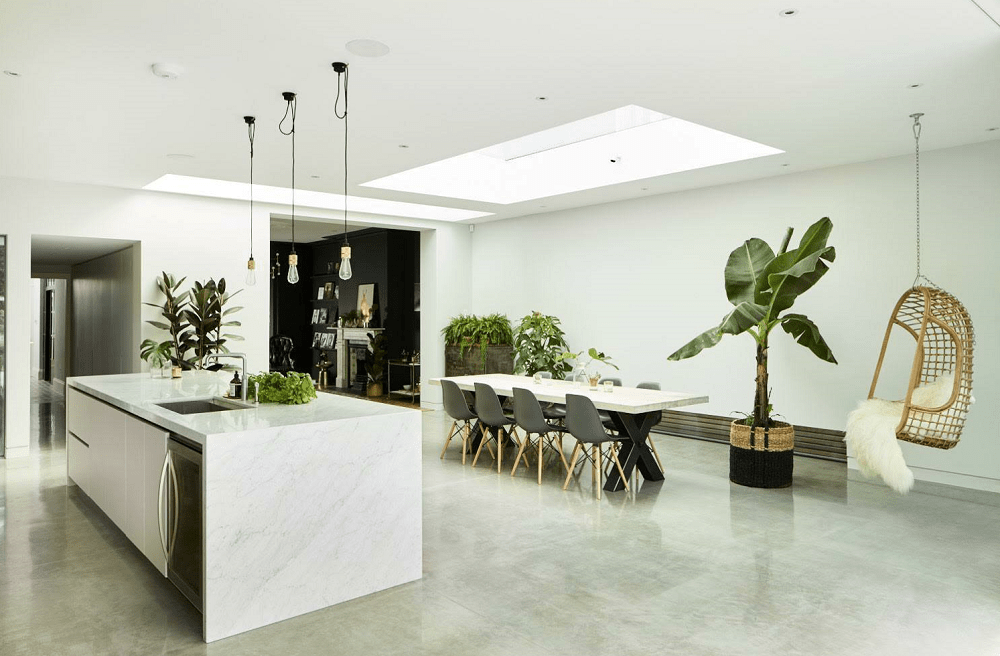 It's probably no surprise that many Londoners desire a bigger kitchen, with millions of us passionate about food and dining. With amenities like a washroom, storage area and laundry room shifted downstairs via a basement conversion, it allows you to really go all-out with your kitchen and dining area. As we achieved for our client pictured above, the kitchen area is perfect for hosting large parties with friends and family, as well unwind in privately with a glass of wine.
The guest room your guests will be fighting over
Finally, we often find clients want to add an additional room to their ground floor, which is often ideal for older family members or guests that are unable to traverse up and down stairs. The benefit of moving the living room into the basement means you can create a large en-suite bedroom on the ground floor, that can also act as the downstairs washroom too.
---
Like what you see? Let's talk about turning your dream home into a reality – get in touch here!